THE HEART AND SOUL OF A LAND LIES IN WHAT IT DISCLOSES, THE MESSAGE IT CONVEYS
AND WHAT MAN UNDERSTANDS OF IT. THE SAINTE-VICTOIRE MOUNTAIN RISES ABOVE MAN,
TAKING HIS INSPIRATIONS AND EXPECTATIONS TO A HIGHER LEVEL.
THE CÔTES DE PROVENCE WINES DRAW THEIR
STRENGTH OF CHARACTER FROM A SUN-DRENCHED LAND AT THE FOOTHILLS
OF THE SAINTE-VICTOIRE MOUNTAIN…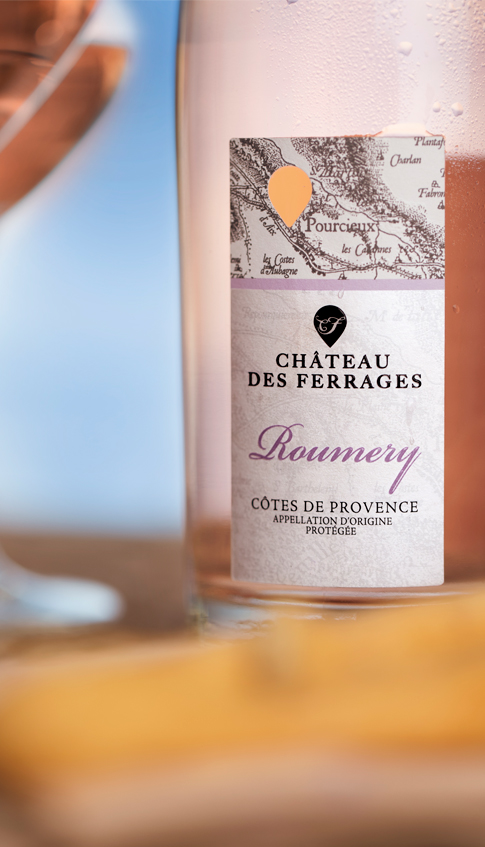 Half-way between Aix-en-Provence and Saint-Maximin, Château des Ferrages is one of the four fortresses that shaped the history of Pourcieux. Surrounded by wooded parklands, this traditional Renaissance building overlooked the village. Most of the building has been lost over time and only the tower and a few architectural remains still exist today. Its most valuable treasure, however, is undoubtedly the wine domaine that bears its name.
Its 28 hectares of vines produce four cuvées which are carefully aged in the Château des Ferrages cellars. Over 1000 m2 of cellars combine modern vinification techniques and traditional methods of ageing. The domaine's Côtes de Provence and Côtes de Provence Sainte-Victoire wines are regularly awarded medals and listed in top wine guides.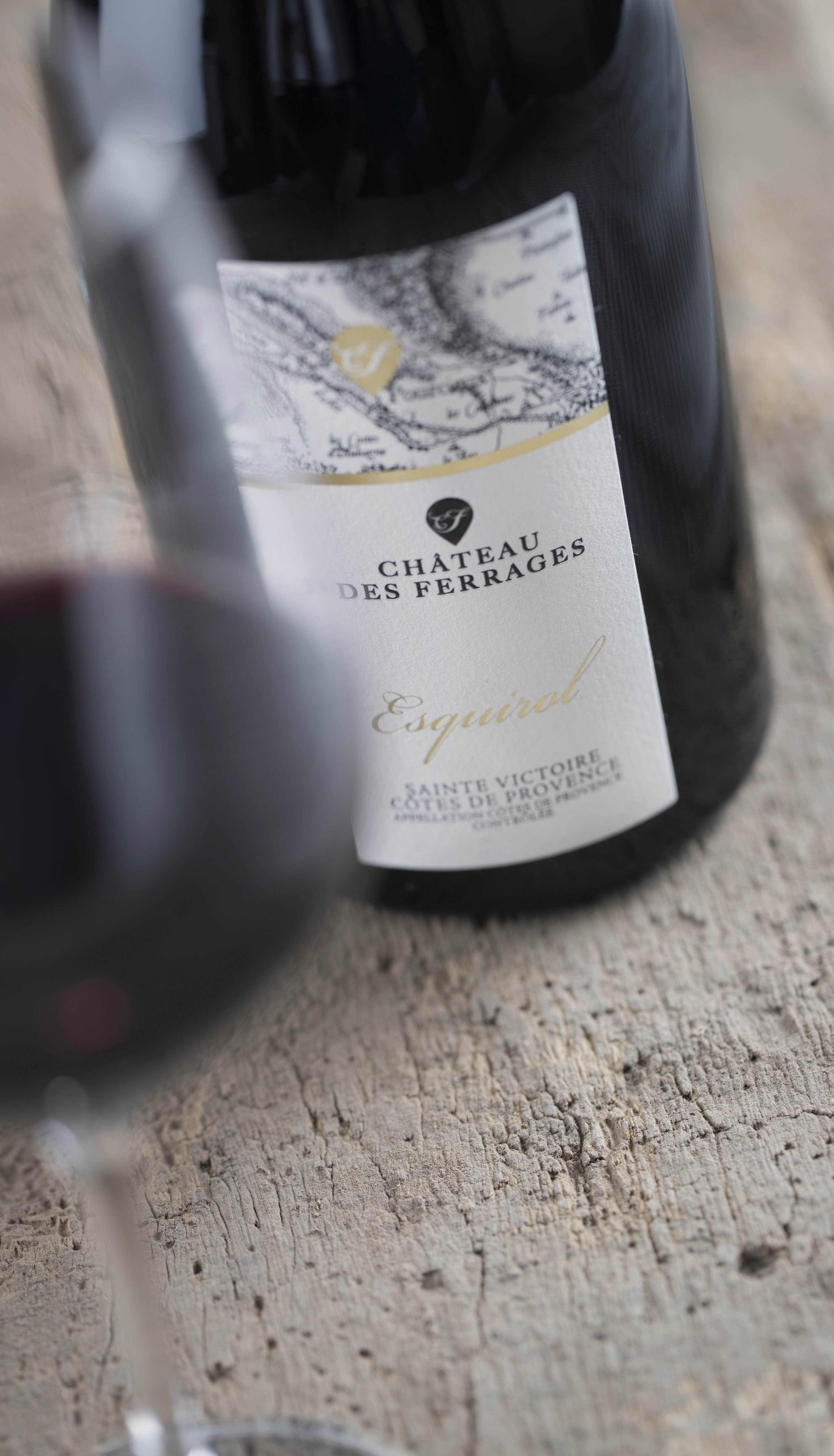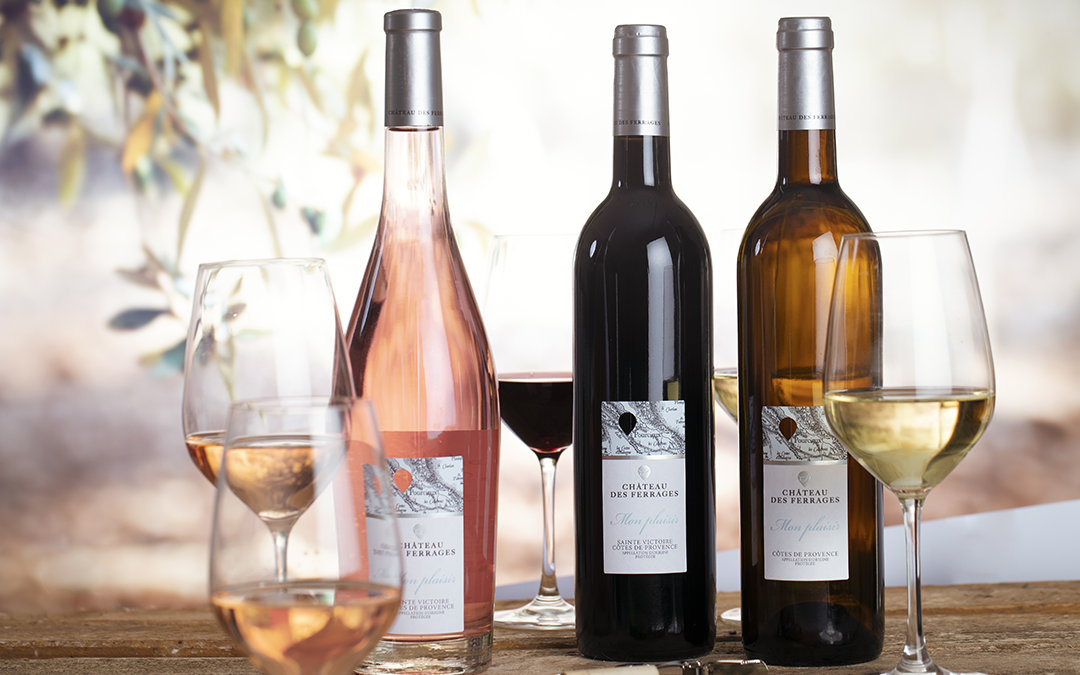 Discover our new labels: Château des Ferrages has decided to present its wines in new, understated and contemporary packaging, inspired by the colours of Provence. Our cellar has followed suit and now receives visitors in a totally restyled decor, in the heart of a...
More Info
Tell us what you think about our website, company, products or services.
Give us your contact details and we will be able to reply if necessary.
A question, an informations, contact us.
standard@chateaudesferrages.com
Address:
Château des Ferrages
RN 7 – 83470 POURCIEUX
Phone:
+33 (0) 494 594 553
Opening time:
From Tuesday to Saturday: 9h-12h /13h30-18h
Monday and Sunday (only in July and August): 9h-12h /13h30-18h